Sedation Dentistry: The New Anxiety-Free Dentistry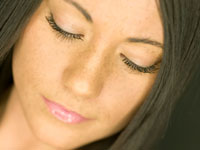 It's called sedation dentistry (performed by a specially trained dentist called a sedation dentist), and it may well be the greatest advance ever made towards truly comfortable and anxiety free dentistry procedures.
For a lot of people, the unpleasantness of a dental appointment isn't so much fear as it is stress from that "in-your-face" aspect of the procedure.
We all have our own sense of personal space. And when hands and tools enter the mouth, as they must, the feeling can get downright claustrophobic. Fortunately, there's an antidote to this problem, anxiety-free dentistry!
After an initial consultation with a sedation dentist you'll take a medication just before your next visit. You'll need a friend to help transport you to and from the office safely.
When you arrive for your appointment you'll be awake, but drowsy. Most important, you'll be relaxed and anxiety free. While you're in the chair, the sedation dentist and team monitors you closely. You won't be unconscious, you'll just enjoy a soothing mental and emotional "distance" from the goings on.
Next thing you'll know, your dentist is telling you the procedure is complete and it is time to go home - thanks to anxiety-free dentistry.
Overcoming Dental Fear with Sedation Dentistry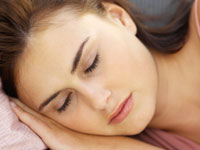 Most people are well aware of the value of dental care, but cannot bring themselves to get into their dentist's office and climb into the chair. The reason: fear.
Dental anxiety, unfortunately, is sometimes a shared family experience. Whether it's just a bout of sweaty palms or acute anxiety, the fears and attitudes of parents can easily be passed along to children unintentionally. Perhaps you grew up without the technical advantages available today. Your unpleasant memories can be fierce enough to interfere with family dental education - and health.
Parents can begin to allay phobias - and keep from spreading them around - by examining the source of apprehension. Dental phobia generally hinges on fear of pain, choking, or loss of control. The dental environment might feel overwhelming. Invasion of personal privacy - the mouth - can be frightening. When you schedule an appointment, how do you feel about it? Do you find yourself cancelling appointments at the last minute? Do certain pieces of equipment make you uneasy? A little soul-searching can help pinpoint your fears.
You need to speak frankly with your dentist. Chances are, he'll understand. He'll take time with you to describe new techniques - and there are many - to overcome fear. His dental staff will take special care to respect your feelings and dispel any misgivings.
With some effort, nearly everyone can learn to overcome dental anxiety and relax. The direct benefits - you'll feel more comfortable when you visit, and, if you or your family have been avoiding the dentist altogether, your dental health will begin to improve. Indirectly, you'll offer a positive role model for your family. Take this step for yourself, and the family will follow. Call your dentist today to find out how he can help.