Anxiety-Free Dentistry Can Help Control Dental Fears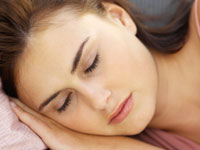 Many patients face their dental appointment with a degree of anxiety. Research has shown that the largest cause of this fear is the fear of pain ... the fear that at some time during their dental care treatment they are going to be hurt.
Sedation dentists have information available about a variety of drugs known as local anesthetics, which are the safest and most effective drugs in all of medicine. Local anesthetics are a resource used in anxiety-free dentistry for the prevention and management of dental anxiety resulting from dental and surgical procedures, not to put the patient to sleep.
Local anesthetics, commonly called Novocain by patients (Novocain is no longer used, having been replaced by newer, safer, and more effective drugs), are drugs which, when injected near a nerve, prevent stimulation from reaching the brain where it would be interpreted by a person as pain. Sedation dentists interested in practicing anxiety-free dentistry know these also work very well as temporary relief of a tooth ache.
The injectable local anesthetics, used today by sedation dentists provide complete relief about 100% of the time. The duration of the numbness varies from drug to drug -- some providing short durations, while others remain effective for up to 12 hours. A doctor will select a drug for a patient that is appropriate for the type of dental care procedure they are having done.
In order to be effective during dental treatment, local anesthetics usually need to be injected. For many people, this is the most uncomfortable part of the entire dental appointment.
Local anesthetics can be administered quite comfortably. Sedation dentists and dental hygienists take pride in their ability to administer local anesthesia easily and comfortably.
The following are some of the procedures sedation dentists practicing anxiety-free dentistry might use to make this procedure more comfortable:
Place the patient in a reclined position during the injection.
Place a topical anesthetic (a gel or spray) on the patient's gums where the injection is to be given. This should remain in contact with tissues for at least one minute.
Use of a distraction technique, such as pulling or shaking the lip as the needle is slowly inserted.
Injecting the local anesthetic drug slowly. This is critical to a comfortable injection.
Permitting the local anesthetic drug time to work. Most local anesthetics will become completely effective within approximately five minutes after their injection.
If an individual is fearful of receiving a local anesthetic injection, they should tell the assistant or the sedation dentist BEFORE the procedure starts. The use of conscious sedation such as laughing gas, as part of anxiety-free dentistry, can work wonders to make this procedure more comfortable for the patient.
By Stanley F. Malamed, DDS
Dental Anxiety Is Real!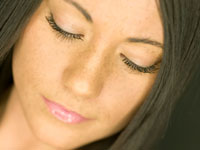 Franklin D. Roosevelt was right: the only thing we have to fear is … fear itself.
Many times, the worst part of a procedure is the anxiety a patient endures before even climbing into the chair. It's a problem that's preventable, and your dentist would like to help you with that right now.
If you (or someone you care about) has an appointment that's beginning to darken your thoughts, try this: First focus on the specifics of your dental fear. Is it the procedure in general, or a particular piece of equipment, or a vague sense of invasion of the privacy of your mouth? Once you've got it pinned down, talk with your dentist about it. If it's general dental anxiety, your dentist can help you feel better. If it's concern over a specific instrument or technique, often your dentist can change the way he does things.
You can help the "pre-op jitters" by avoiding stimulants (coffee, cocoa, sugar) six hours before your visit. And concentrate on breathing naturally; denying yourself oxygen increases anxiety.
Finally, there's a matter of trust. When your dentist describes a procedure, ask him to be honest. Ask him to tell you if it will be uncomfortable or stressful, if he tells you it won't be, believe him. And spare yourself the unnecessary burden of dental phobia.