A Trained Sedation Dentist Can Change Your Life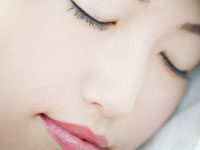 If you are afraid to go to the dentist, relax! Sedation dentistry and a trained sedation dentist can change your life for the better with a light sedative!
You can have the beautiful smile and the good dental health you've always wanted with sedation dentistry. Ask your dentist about more benefits of conscious sedation.
Imagine being able to smile with confidence and chew your food without pain. A sedation dentist and conscious sedation dentistry makes it possible to be totally relaxed during your dental treatment.
You won't feel any discomfort and likely won't remember the treatment itself. Because you'll be completely comfortable, your sedation dentist can do many dental care procedures during the same visit, including:
whitening yellow or stained teeth
replacing crowns or dentures
fixing chipped or damaged teeth
restoring sore gums to good health
Best of all, you'll probably only need one or two appointments with a dentist using sedation dentistry. So in hours you can start enjoying the confidence that comes with a bright new smile and good dental health.
Plus sedation dentistry is safe. Before your sedation dentist begins work, he or she will thoroughly review your medical history, and then monitor you closely during your conscious sedation dental treatment.
Dental Anxiety Is Real!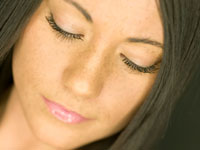 Franklin D. Roosevelt was right: the only thing we have to fear is … fear itself.
Many times, the worst part of a procedure is the anxiety a patient endures before even climbing into the chair. It's a problem that's preventable, and your dentist would like to help you with that right now.
If you (or someone you care about) has an appointment that's beginning to darken your thoughts, try this: First focus on the specifics of your dental fear. Is it the procedure in general, or a particular piece of equipment, or a vague sense of invasion of the privacy of your mouth? Once you've got it pinned down, talk with your dentist about it. If it's general dental anxiety, your dentist can help you feel better. If it's concern over a specific instrument or technique, often your dentist can change the way he does things.
You can help the "pre-op jitters" by avoiding stimulants (coffee, cocoa, sugar) six hours before your visit. And concentrate on breathing naturally; denying yourself oxygen increases anxiety.
Finally, there's a matter of trust. When your dentist describes a procedure, ask him to be honest. Ask him to tell you if it will be uncomfortable or stressful, if he tells you it won't be, believe him. And spare yourself the unnecessary burden of dental phobia.