Four Ways To Be Understood by Your Dentist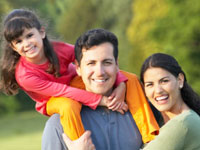 What do you want from your relationship with your dentist? Oftentimes, this question is answered when there is a dental problem or emergency requiring immediate attention. There is a different approach to your relationship with your dentist that relates to your own needs and dental health.
This approach is designed to help you create the kind of experiences you want with your dentist. You have a choice about this relationship and how it can support and assist you in your life. It begins with the simple question stated at the beginning of this article: What do you want from your relationship with your dentist?
The answer to this question can take many forms. For some people it may mean having a lot of information about their dental health and future. They seek facts to know they are making good, informed decisions. Others may want a friendly relationship in which openness and communication are valued.
They want information but, more importantly, they want to know they are important to the dentist and the dental team. Some individuals want minimal information and discussion -- just the facts and the solutions to take care of any problem.
We all have different wants in our relationships with health professionals such as dentists. Here are four tips to assist you in deciding what you want in your relationship with your dentist:
Do you want a lot of detailed information about actual problems or potential problems or do you prefer a quick summary of data with recommendations about what to do?
Do you like to make quick decisions or do you prefer to think about things before you act?
Do you like to talk about what is happening or do you prefer to have your dentist just tell you what is going on?
Do you want the dentist to describe a problem situation and solution with pictures so you can see what it happening or do you prefer to go on gut feeling?
Each person looks for different things in their relationships. It is your responsibility to determine what you want and look for that in the relationship with your dentist. The answers to the questions above will tell you something about this.
The next step is communicating what you want so that you are understood. Only you know when someone else understands you. Here are four tips to assist you in this communication process:
Tell your dentist that you have some ideas about how he or she can assist you with your dental health.
Ask when it would be a good time to discuss your needs and desires for your dental care and relationship with your dentist.
Communicate what you want and how that will help you.
If you had a negative experience in the past with another dental professional or are dealing with dental anxiety, always discuss what happened. Past hurts or disappointments have a way of negatively influencing present situations that are similar in nature.
Communicating what you want is important to your dentist for it is the best way for him or her to plan for the optimal dental health for you.
By Brian DesRoches, PhD
Laughing Gas (Nitrous Oxide) During Sedation Dentistry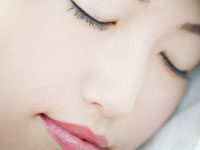 The most commonly employed technique used in conscious sedation dentistry is inhalation sedation with nitrous oxide and oxygen (N20-02) or "laughing gas". It is estimated that approximately 35% of U.S. dentists use this technique to relieve dental anxiety.
The goal sought when laughing gas is used is to eliminate dental anxiety, making the patient more comfortable while the sedation dentist is able to more effectively complete the planned dental care procedure while the patient is sedated. Consult with your dentist to find out if this procedure right for you.
A small rubber inhaler will be placed over the patient's nose and adjusted so that the patient is comfortable. At this time, the patient will be breathing 100% oxygen.
Some patients at their first laughing gas visit will feel that they are not getting enough "air." The patient should tell the sedation dentist and he or she will provide them with even more oxygen to breathe.
Once the patient is comfortable breathing oxygen, the dentist gradually will introduce nitrous oxide. Over the next three to five minutes, the patient will be asked, "What are you feeling?" as the amount of nitrous oxide is slowly increased.
The signs and symptoms that most patients experience when receiving laughing gas include an initial feeling of lightheadedness, which gradually leads to an all-over feeling of warmth. Many persons mention a comfortable "vibrating" or "humming" sensation. It is common to feel one's fingertips and hands become "numb."
This same sensation may develop in the mouth - a benefit to the sedation dentist (and patient) during the dental care treatment. Some patients will mention that their arms and legs feel "very light." Interestingly, other patients will say that their arms and legs feel "so heavy I can't even move them."
If either of these occurs to the patient, it is perfectly normal. The individual might notice that they are perspiring a little, too. This is a normal effect of nitrous oxide and oxygen dentistry.
The sedation dentist will talk with the patient throughout the dental care procedure and the individual will be able to respond without any problem. This is a major advantage, and a safety feature, of conscious sedation using laughing gas.
If, at any time during the procedure, the patient feels that they are getting too much nitrous oxide or if they begin to feel uncomfortable, they should tell the dentist immediately and within seconds the dentist can adjust the flow of gases, and the patient will feel more comfortable again.
At the conclusion of the sedation dentistry treatment, the patient will once again receive 100% oxygen (for a minimum of three to five minutes). At the end of this time, the person should feel absolutely back to normal. If they still feel even a little bit sedated, the dentist should give the patient oxygen for a few more minutes.
Most dentists permit the fully-recovered laughing gas patient to leave the dental office unescorted and to resume their normal activities. In some situations where a patient recovers more slowly, they might be required to have an escort (friend or relative) drive them home.
Laughing gas inhalation sedation is highly effective in the management of mild to moderate levels of dental anxiety. It also is an excellent technique in persons who are extreme gaggers; laughing gas usually eliminates or minimizes gagging in most patients.
Finally, laughing gas is highly recommended for apprehensive patients who have medical problems such as angina pectoris, persons who have had a heart attack, or persons with high blood pressure, asthma or epilepsy.
Inhalation sedation dentistry should not be used with persons who are claustrophobic or with persons who are unable to breathe through their nose. Please discuss these with your dentist before treatment using laughing gas begins.
By Stanley F. Malamed, DDS