New Dental Care Technology And Your Teeth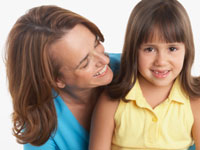 The world of modern dentistry is embracing exciting advances in technology for increased patient comfort, care, and convenience. Here are some ways dentistry is taking oral care into the new millennium.
Air Abrasion: High-speed delivery of "blasting particles" to a decayed tooth can replace the drill in many cases. The fine stream of air and aluminum oxide provides dentists with a more precise tool for removing decay quickly, without damaging surrounding sections of the tooth. This exciting dental treatment is also a plus for patients because it normally doesn't require any local anesthesia. While air abrasion may not be suitable for large areas of decay or the removal of silver fillings, it can be used to repair tiny cracks, remove stains, and smooth the tooth surface so that bonding materials adhere to the tooth.
Intra-oral Cameras: A tiny camera inserted into the patient's mouth allows the dentist to show the patient the exact nature of the problem. The image is enlarged and sent to a monitor that the patient and doctor view together. When patients can see the specific area in need of treatment, they're more likely to understand and accept the dentist's recommendation.
Lasers: Research continues at a fast pace in laser dentistry. Lasers have been used for years in a limited capacity, but their role in oral surgery is likely to increase.
Digitized X-rays: Computerized technology will allow a small sensor inside the patient's mouth to take the X-ray and immediately display it on a computer screen, eliminating film and darkroom processing, and reducing the radiation exposure for the patient.
Computers: There is a growing recognition of the role that computers can play in dental care. In the future, patient records may be kept on computer disks, including visual images captured on intraoral cameras. A computerized workstation beside the patient's chair will give the dentist the ability to view the patient's history from disk. The dentist might also use a voice-recognition system to ask the computer to assist in finding that data, or generate a "before and after" image so the patient can preview the result of dental treatment before it is done.
CD-ROM: Patient education will be a snap with information stored on CD-ROM. Procedures can be explained to patients in advance and post-operative instructions can be provided for them to take home.
With a new hi-tech face on modern dentistry, patients can look forward to a new face in dentistry and greater comfort with more byte!"
By Brian J. Gray, DDS, MAGD, FICO
Four Ways To Be Understood by Your Dentist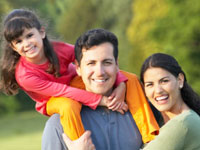 What do you want from your relationship with your dentist? Oftentimes, this question is answered when there is a dental problem or emergency requiring immediate attention. There is a different approach to your relationship with your dentist that relates to your own needs and dental health.
This approach is designed to help you create the kind of experiences you want with your dentist. You have a choice about this relationship and how it can support and assist you in your life. It begins with the simple question stated at the beginning of this article: What do you want from your relationship with your dentist?
The answer to this question can take many forms. For some people it may mean having a lot of information about their dental health and future. They seek facts to know they are making good, informed decisions. Others may want a friendly relationship in which openness and communication are valued.
They want information but, more importantly, they want to know they are important to the dentist and the dental team. Some individuals want minimal information and discussion -- just the facts and the solutions to take care of any problem.
We all have different wants in our relationships with health professionals such as dentists. Here are four tips to assist you in deciding what you want in your relationship with your dentist:
Do you want a lot of detailed information about actual problems or potential problems or do you prefer a quick summary of data with recommendations about what to do?
Do you like to make quick decisions or do you prefer to think about things before you act?
Do you like to talk about what is happening or do you prefer to have your dentist just tell you what is going on?
Do you want the dentist to describe a problem situation and solution with pictures so you can see what it happening or do you prefer to go on gut feeling?
Each person looks for different things in their relationships. It is your responsibility to determine what you want and look for that in the relationship with your dentist. The answers to the questions above will tell you something about this.
The next step is communicating what you want so that you are understood. Only you know when someone else understands you. Here are four tips to assist you in this communication process:
Tell your dentist that you have some ideas about how he or she can assist you with your dental health.
Ask when it would be a good time to discuss your needs and desires for your dental care and relationship with your dentist.
Communicate what you want and how that will help you.
If you had a negative experience in the past with another dental professional or are dealing with dental anxiety, always discuss what happened. Past hurts or disappointments have a way of negatively influencing present situations that are similar in nature.
Communicating what you want is important to your dentist for it is the best way for him or her to plan for the optimal dental health for you.
By Brian DesRoches, PhD