Anxiety-Free Dentistry Can Help Control Dental Fears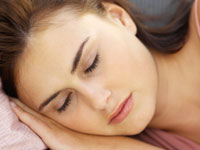 Many patients face their dental appointment with a degree of anxiety. Research has shown that the largest cause of this fear is the fear of pain ... the fear that at some time during their dental care treatment they are going to be hurt.
Sedation dentists have information available about a variety of drugs known as local anesthetics, which are the safest and most effective drugs in all of medicine. Local anesthetics are a resource used in anxiety-free dentistry for the prevention and management of dental anxiety resulting from dental and surgical procedures, not to put the patient to sleep.
Local anesthetics, commonly called Novocain by patients (Novocain is no longer used, having been replaced by newer, safer, and more effective drugs), are drugs which, when injected near a nerve, prevent stimulation from reaching the brain where it would be interpreted by a person as pain. Sedation dentists interested in practicing anxiety-free dentistry know these also work very well as temporary relief of a tooth ache.
The injectable local anesthetics, used today by sedation dentists provide complete relief about 100% of the time. The duration of the numbness varies from drug to drug -- some providing short durations, while others remain effective for up to 12 hours. A doctor will select a drug for a patient that is appropriate for the type of dental care procedure they are having done.
In order to be effective during dental treatment, local anesthetics usually need to be injected. For many people, this is the most uncomfortable part of the entire dental appointment.
Local anesthetics can be administered quite comfortably. Sedation dentists and dental hygienists take pride in their ability to administer local anesthesia easily and comfortably.
The following are some of the procedures sedation dentists practicing anxiety-free dentistry might use to make this procedure more comfortable:
Place the patient in a reclined position during the injection.
Place a topical anesthetic (a gel or spray) on the patient's gums where the injection is to be given. This should remain in contact with tissues for at least one minute.
Use of a distraction technique, such as pulling or shaking the lip as the needle is slowly inserted.
Injecting the local anesthetic drug slowly. This is critical to a comfortable injection.
Permitting the local anesthetic drug time to work. Most local anesthetics will become completely effective within approximately five minutes after their injection.
If an individual is fearful of receiving a local anesthetic injection, they should tell the assistant or the sedation dentist BEFORE the procedure starts. The use of conscious sedation such as laughing gas, as part of anxiety-free dentistry, can work wonders to make this procedure more comfortable for the patient.
By Stanley F. Malamed, DDS
New Dental Care Technology And Your Teeth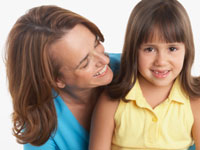 The world of modern dentistry is embracing exciting advances in technology for increased patient comfort, care, and convenience. Here are some ways dentistry is taking oral care into the new millennium.
Air Abrasion: High-speed delivery of "blasting particles" to a decayed tooth can replace the drill in many cases. The fine stream of air and aluminum oxide provides dentists with a more precise tool for removing decay quickly, without damaging surrounding sections of the tooth. This exciting dental treatment is also a plus for patients because it normally doesn't require any local anesthesia. While air abrasion may not be suitable for large areas of decay or the removal of silver fillings, it can be used to repair tiny cracks, remove stains, and smooth the tooth surface so that bonding materials adhere to the tooth.
Intra-oral Cameras: A tiny camera inserted into the patient's mouth allows the dentist to show the patient the exact nature of the problem. The image is enlarged and sent to a monitor that the patient and doctor view together. When patients can see the specific area in need of treatment, they're more likely to understand and accept the dentist's recommendation.
Lasers: Research continues at a fast pace in laser dentistry. Lasers have been used for years in a limited capacity, but their role in oral surgery is likely to increase.
Digitized X-rays: Computerized technology will allow a small sensor inside the patient's mouth to take the X-ray and immediately display it on a computer screen, eliminating film and darkroom processing, and reducing the radiation exposure for the patient.
Computers: There is a growing recognition of the role that computers can play in dental care. In the future, patient records may be kept on computer disks, including visual images captured on intraoral cameras. A computerized workstation beside the patient's chair will give the dentist the ability to view the patient's history from disk. The dentist might also use a voice-recognition system to ask the computer to assist in finding that data, or generate a "before and after" image so the patient can preview the result of dental treatment before it is done.
CD-ROM: Patient education will be a snap with information stored on CD-ROM. Procedures can be explained to patients in advance and post-operative instructions can be provided for them to take home.
With a new hi-tech face on modern dentistry, patients can look forward to a new face in dentistry and greater comfort with more byte!"
By Brian J. Gray, DDS, MAGD, FICO